RELEASED: 15th May 2014
Dan's Birthday Spanking
Dan Lee has just turned 19!
After a year working away overseas Dan has returned to Straight Lads Spanked and this time he is on his own. There are no sign of his big brothers.
This movie starts off with an interview with Producer Dave & Dan to find out what he has been up to.
Then it is time for Dan's birthday spanking. Dan really did struggle with the pain of the spanking when he was last here a year ago so he is given the option of the easy or the hard spanking!
Brave Dan chooses the hard version!
Dave certainly delivers! The punishment starts off with a hard hand spanking. Dan's bottom soon turns bright red and he is already struggling at this early stage.
Then he gets 19 strokes shared between the cane and leather paddle.
Dan grits hos teeth and accepts his spanking. The cane leaves deep lines etched on Dan's smooth bottom!
By the last few strokes, Dan's throbbing cheeks are quivering uncontrollably!
"""More from producer Dave.. There is no doubt that Dan has really matured over the past year. He had a great attitude and wanted to make a great movie! I'm sure you will all agree that he gave a great effort. In fact, on watching this back, I actually felt a little sorry for him. Maybe I have a heart after all!!. I am delighted to say that since this was filmed, Dan has since got himself a job and is doing great!!""
STREAM
VIDEO
Available streams for iPad, iPhone, Android, Chrome, Safari, IE or Firefox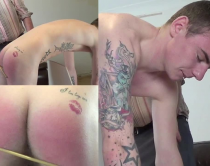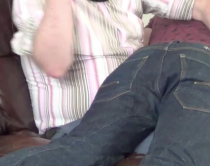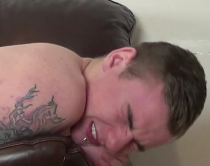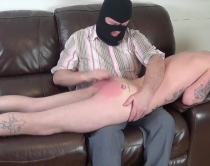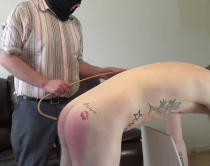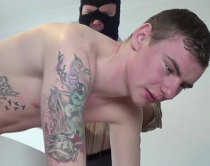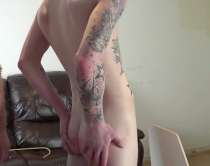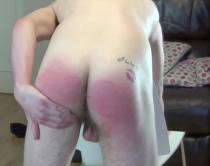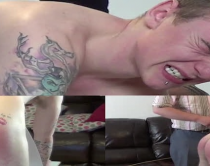 cami
|
Voted Video 10/10
| 15th May 11:28
WTG DAN, YOU DID AN AWESOME JOB WITH YOUR BIRTHDAY SPANKING. I FELT SO SORRY FOR YOU CUZ YOUR BOTTOM WAS SHAKING LIKE A LEAF..
BUT I DO HAVE TO SAY DAN YOU ARE TURNING INTO 1 HANDSOME MAN. YOU GIRLFRIEND IS A LUCKY LADY.
YOU ARE LOOKING LIKE YOUR BROTHER PATRICK BUT YOU TWO HAVE SOME BEAUTIFUL EYES I EVER SEEN...
GREAT JOB AGAIN DAN & IT'S GOOD TO SEE YOU AGAIN..
HAPPY B-LATED BIRTHDAY...

Dave - Straight Lads Spanked
|
Not voted video yet
| 15th May 11:38
What's WTG Cami?

cami
|
Voted Video 10/10
| 15th May 12:59
WAY TO GO :)

welshboy
|
Voted Video 8/10
| 15th May 13:17
I did feel sorry for Dan with his bottom shaking. Dan does have such a great manner about him and his eyes are just wonderful, its so good to have him back the only down side for me was the underwear Dan was wearing. Well here's looking forward to Dan's 20th birthday spanking, I will make a note of it.

lorilee
|
Voted Video 9/10
| 15th May 13:37
Dan you did a wonderful job on your b-day spanking. You kept a smile and I now that was hard but you made it fun at the same time. You have grown into a very handsome young man, not sure if you look more like Andy or Patrick but I must say out of the three of you your eyes are to die for very pretty. I think you can go far with sls if you stay around, good luck on the job hunt....

r1108
|
Voted Video 9/10
| 15th May 14:00
Oh boy...Dan just raised the bar by choosing the cane for the one to grow on stroke :) Of course now Andy and Patrick on their next b-day appointment are going to have to follow suit. After all, older siblings can't be shown up by the younger :) Dan did very well and fought his way through it though I can imagine he was regretting his decision for the harder option..at least for this first time. Dave, you were enjoying Dan's reactions WAY too much :) but it was good to see a much more lighthearted "hard" option. Lorilee..I just went back and paused the vid where Andy introduced Dan for the first time. It is a little difficult to tell for sure but right now I think Dan has a little more of Andy's look to him :)

NovaDad
|
Voted Video 9/10
| 15th May 14:32
Dan -- Great video! You're hotter and braver than ever. Great to see you back in front of the camera.
Dave and Art -- I absolutely would like to encourage you to use a different venue for doing interviews. That room is acoustically way too "live." The reverberations bouncing off those hard surfaces are totally helpful for producing the sharp, crisp sounds of good spanking, but IMHO so totally un-helpful for making speech clear and intelligible -- especially for those of us who are more accustomed to the English spoken on the other side of "the pond." :-))
Thank you all for another great, very real video -- especially thanks to Dan, who gives so much for his art! Way to go, Dan!!!
-- Don

r1108
|
Voted Video 9/10
| 15th May 16:31
Dave, I just noticed you put the main action in between the interviews :)...love it. Can't believe I completely missed that point earlier..I'll blame it on the heat :)

DoberDork
|
Voted Video 8/10
| 15th May 16:37
Many kudos to Dan for being brave and taking such a hard spanking, and not choosing the easy option. I wanted to wrap him in a hug when I saw his poor bottom shaking. He's just the cutest thing ever; as others have said, his eyes are gorgeous! Hope things are going well with him and he's enjoying his new job. Thank you Dave for making another movie with him!

And r1108, I agree - on their next bday spanking, the older Lee brothers have to rise to the challenge set by younger! :)

bruno
|
Voted Video 10/10
| 16th May 08:22
well done Dan, you have given your brothers a challenge with opting for the cane, you could have taken the easy choice, but no, you managed to keep that beautiful smile all the way through, congrats at making such a great movie , love the new ink

regina
|
Voted Video 10/10
| 26th May 02:23
dan raised the bar for his brother and the other guy's. His poor but was shivering. Im glad to to see there still is a few responsible young.

Ooleary
|
Voted Video 10/10
| 4th September 18:19
Well done Dan beautiful smile ,eyes, manners and attitude, that was one tough spanking so adorable when ur little bum was shaking and u can c the pain in your eyes and love the interviews too yes I want to c more from Dan xxxx